ABOUT THE MALDIVES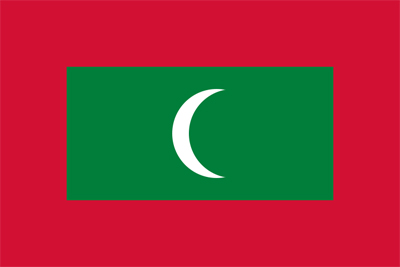 An archipelago of approximately 1,200 coral islands, of which 200 are inhabited. The number rises to 2,000 when including all land forms like sandbanks and reefs that are exposed at low tide.
Situated in the Indian Ocean, 340 km. (210 mi.) southwest of India and stretching 750 km. (450 mi.) south past the Equator.
Lowest country on earth: average elevation is 1.5 m. above sea level;
highest point is 2.5 m.; 80% of the land is less than 1 m. above sea level.
The low level of the Maldives makes it very sensitive to sea level rise, with some scientists fearing that it could be underwater by 2050 or 2100.
Nearly 400,000 - a quarter of whom live in the capital island of Malé.
A former British Protectorate that gained full independence in 1965.
The Republic of Maldives has been led by three presidents since: